Does your home contain a garage? If so then one of the components you might have to install or repair is the overhead garage door. An automatic garage door is an excellent option and is much easier to operate than a manual door. There's many benefits it can provide including the following:
1. Weather
An automated garage door can be effective in protecting you from the elements. You won't have to leave your car/truck whenever you open/close the door. If the weather includes rain, snow, and/or cold temperatures you'll likely want to open and close the door as quickly as possible if you own a manual garage door. There's a better away! Lion Garage Doors offers a wide variety of automated garage doors that allow you to open and close the door without leaving your vehicle. This allows you to stay warm and dry in your vehicle.
2. Energy Efficiency
You might think twice about electric door openers since it might see like they leave a much bigger carbon footprint than manual garage door. Is that the case? In fact, when the garage door is opened just a small amount of energy is used. Another issue is it's a maximum of 15 seconds. Only a small amount of power is required when the garage door isn't opened/closed. This is great news if you're considering an electronic garage door but are hesitant because you're worried about the effect on the environment.
3. Security
If you want to add extra security t your garage and house then an automatic door is certainly a good option. That's because you can enjoy things like rolling codes. This only allows your household members to operate the garage door and access the garage. One of the main goals of having a garage door is to limit access to people who live in your home.
You can also find a feature on electric garage doors that let you close the door automatically after you've driven your car or truck out. Who would need this feature? It's a great option if you tend to forget to close your garage door after leaving. This will help to prevent burglars from accessing your garage and home so it's an excellent feature to look for.
Another security feature of an electronic door is the electric openers of the operating panel also include lights. This switches on when the garage door is opening or closing. This is a key feature at nighttime when you're entering or exiting the garage. In both situations it's critical to have enough light so you can see the operation of the door. This in turn will help to keep you safe and sound since you and your vehicle will be more visible.
4. Vacation Modes
Vacation Mode is something that's available with electronic garage openers. What's it all about? This disables the remote controls and some system functional also are disabled. So the only way to control the door is through the control panel. It contains a button to press to activate/deactivate the Vacation Model.
This particular feature of electronic garage openers helps to keep the owner security when you're away from your home for a long time, such as during vacation. The control panel is the only way to open the door. So burglars can't get in by using fake remote controls. It's yet another way to help keep your garage and home as safe as possible, which is a goal you'll want to achieve with your garage door.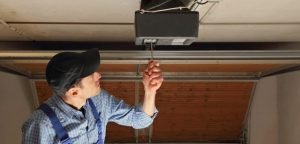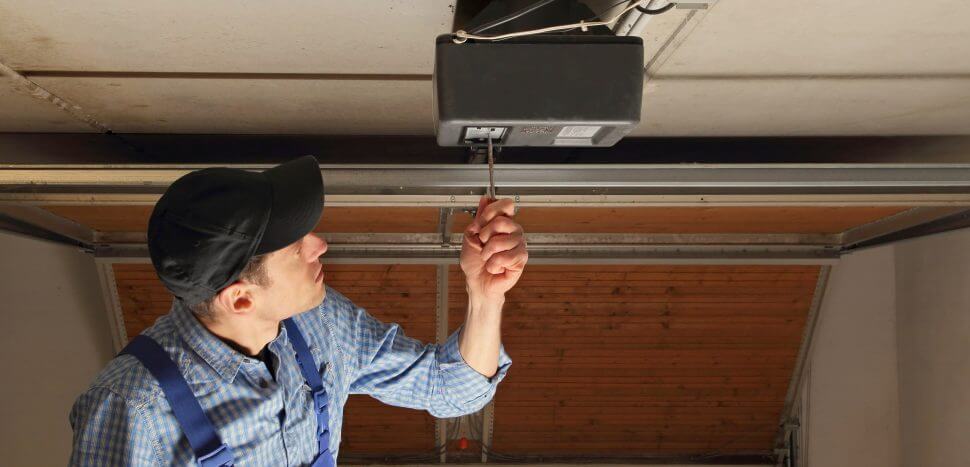 Picking Repair Companies for Overhead Garage Doors
Lion Garage Door Repair offers a wide variety of electronic garage doors that you can pick from. We can also provide full-service installation and repairs to give you the best experience with the unit. If you have any issues or problems you can call our company at any time and day. We finish all our jobs in one visit and only include high-end parts for garage doors. Our trucks are also fully stocked, while our company is fully licensed, bonded, and insured. We also offer an excellent warranty to protect your investment after we've installed or repaired the garage door.
If you're in the market for a new overhead garage door here are some of the most important features to consider:
1. On-time/Reliable
The good news is you won't have to pick between one or the other with our company. We complete jobs promptly and reliability. We believe our customers deserve such high-level service, which explains why we make sure customers get the doors installed quickly and effectively. This will help produce the best results.
2. Technicians
Our company's technicians are fully trained/certified. We want to provide the best service possible for our customers and one way we do that is through our technicians. They have the know-how and experience to get the job done right. Meanwhile, if you pick other companies offering garage door services there's a greater chance the technicians won't meet high levels of training.
3. Experience
Make sure to pick a company with a lot of experience instead of a startup. This will help to provide the best experience if you're having an overhead garage door installed or repaired. Meanwhile, if you pick a new company you'll be more likely to have a negative experience. That's something you'll definitely want to prevent for the door in front of your garage.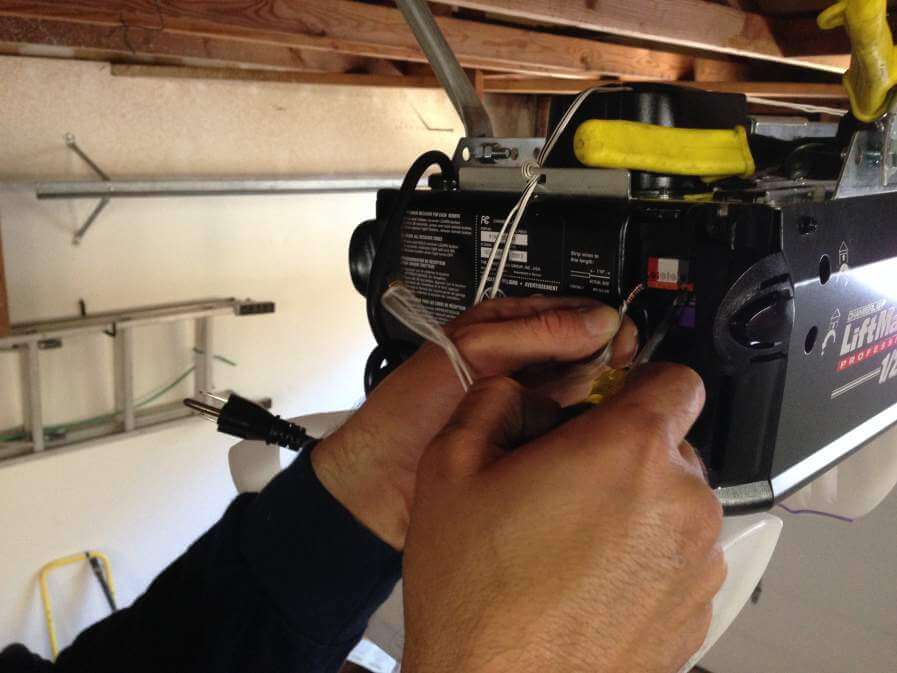 4. Warranty
When we install or repair a garage door we want to make sure our work is backed up with a quality warranty. In fact, you'll find our warranty is one of the best ones in the industry. This will help to protect your investment.
5. Safety
Lion Garage Doors maintains sky-high safety standards. In fact, when installing or repairing doors we provide a free safety inspection with 25 points. This will help to ensure that your overhead garage door is installed and operating with the highest possible safety standards.
6. 24/7 Calls
We accept around-the-clock phone calls and deal with any questions/problems you have. This is critical to our business because we want to schedule a repair of your garage door as quickly as possible.