Welcome to Lion Garage Door
Why Choose Lion Garage Door
 LICENSED AND INSURED
 FULLY STOCKED TRUCKS
 SAFETY INSPECTION
 PHONE CALLS ANSWERED 24/7
 FULLY TRAINED TECHNICANS
 JOB COMPLETED IN ONE VISIT
 PROMPT AND RELIABLE
 HIGHEST QUALITY GARAGE DOOR PARTS
 LOCALLY OWNED AND OPERATED
 MILITARY AND SENIOR DISCOUNTS
"They replaced all of our garage doors last week and we couldn't be more satisfied with the outcome. Everything functions smoothly and quietly; not to mention that our home looks so much fancier now with the modern garage door design they recommended. Thanks!"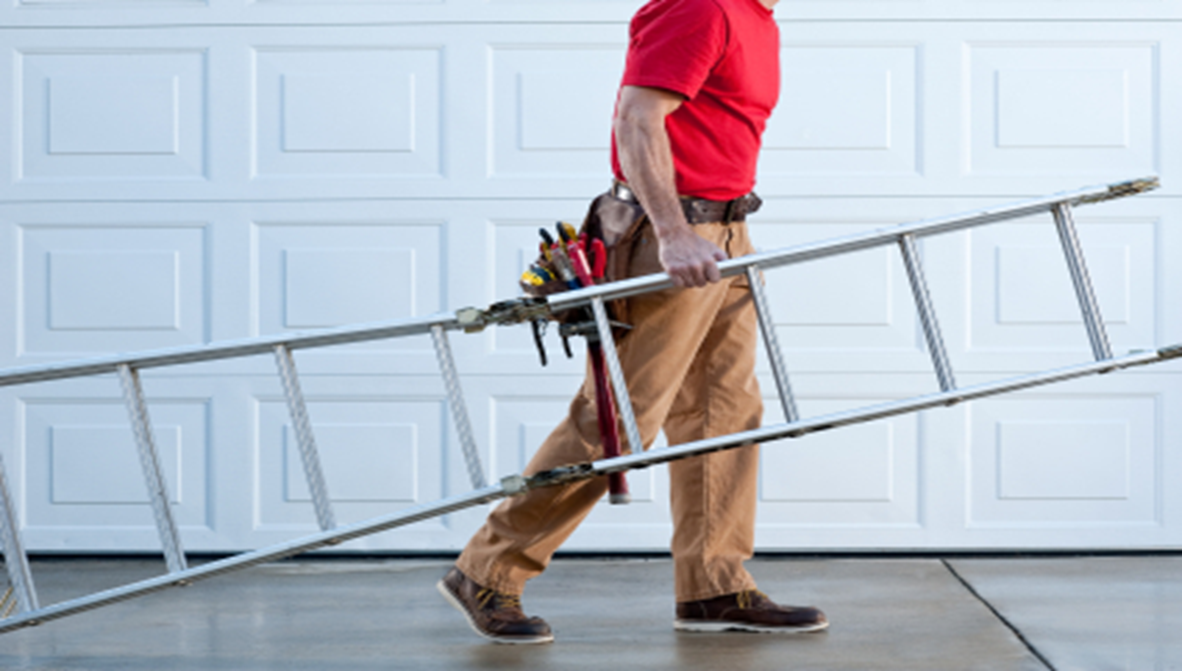 When it comes to residential doors you're going to have even more options. That's because the front of your house is important to you.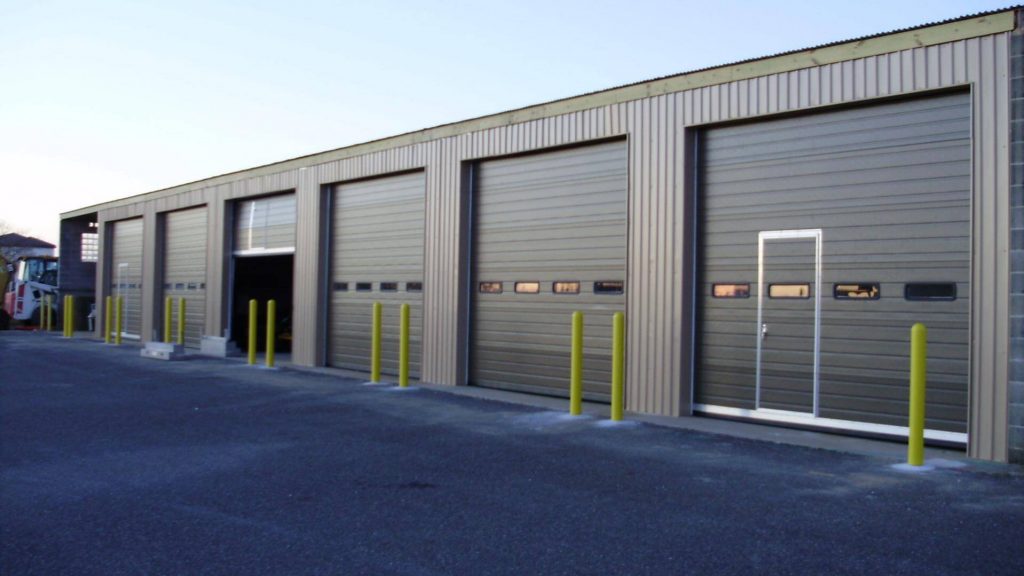 Commercial doors are available in insulated and non-insulated options. You can choose ribbed steel pan and pan-insulated doors.
Durham County
Franklin County
Halifax County
Sampson County
Wake County
Wilson County
Johnstone County
Duplin County
Lioncombe County
Granville County
Vance County
Nash County
Person County
Wayne County
Harnett County
Lee County
Orange County
Warren County
Chatham County
Garage Door Repair – Clayton, North Carolina
Taking care of your garage door is crucial for any building owner. Whether we're talking about residential or commercial buildings, a garage door is an essential part of the garage itself. Nobody wants anything to go wrong, but no matter how hard we might try to plan against the possibility of an accident, something may go wrong.
Accidents and problems with garage doors are something that is relatively common. Springs can break, systems can have problems, or the door might need to be replaced entirely. Nevertheless, for every issue, there is a solution.
We have a wide range of excellent and affordable services available to you as a customer. The work we do is excellent, it is done in a timely manner, and it is affordable and made to fit the needs of every single customer.
Therefore, if you are interested in our services, what type of work we do, the repairs that we specialize in, feel free to read more and decide if we can do something for you!
Our customer representatives will always be happy to respond to your call, listen to your garage door related issues and send someone to have a look and fix the problem the same day!
Your garage door is a gateway to your property and keeping it safe, locked, and functioning the way it is supposed is something that should never change!
What opener and garage door brands do we work with?
Before we start describing the kinds of service repairs that we can offer you, what we want to focus on is the number of brands that we collaborate with. We need to collaborate with brands in order to get parts to use in repairs or garage door replacements jobs and, in order to be sure that we do a job that will last, we need to get good parts.
We work with Lift Master, Genie, Craftsman, Stanly, Chamberlain, Overhead, Linear, and last but not least Wayne Dalton. We always work with the highest quality products and, if we see a company coming up a product that is new and amazing, be sure that we will get our hands on it.
This is not a exhaustive list though, and if you're using a different company, we can work with you on it. Although we pick the best, there are many companies on the market which can offer outstanding quality products for a fair price.
When it comes to garage door brands, we also have a couple of current favorites. These are C.H.I., Haas Door, Wayne Dalton, Overhead Door, Ammar and Rollup Door.
As with the opener brands, if any new brands surface on the market which offer quality products for a fair price, then be sure that we will go and find out more about them! We want our customers to have the best!
What Garage Door Repair services do we offer?
One of the biggest things that we pride ourselves on is the fact that we offer Same Day Service. As the name suggests, the same day that you call us to report your garage door related problem, we can show up and fix it. Please keep in mind that these services are available both for residential and commercial garage doors.
Our services include:
broken springs repair

broken cables repair

garage door repair

damaged panels repair

damaged rollers repair

damaged tracks repair

resolving opener issues

opener installation assistance

resolving sensor issues

remote control and programming assistance

garage door tune-up and inspection services

And more
No matter how big or small the issue, our team is available to help.
The reason why we offer same day service, even for small issues, is because issues can happen with any garage door unexpectedly. Rather than it ruining your day or interrupting your plans, you need something quick and easy to fix the problem. And waiting a couple of days just to get a spring fixed or deal with door sensors is just not good enough, which is why we gladly offer our services to you.
Why work with us?
You can trust that Lion Garage Door is the perfect company for you. We are licensed and insured, a team of certified technicians that will give you the best the industry has to offer.
We operate by using a fully stocked truck to complete the task in just one visit.
We also provide our customers with a 24/7 emergency service. If you need our services during the evenings or weekends, you will not have to pay additional charges.
Not only that, but we offer assistance and repair for all brands of garage doors and openers as we want to give you the highest quality service at the best price on the market. We work locally, and we also give a lifetime warranty on garage doors and openers. If you live in Clayton and you have any problems with your garage door, give us a call!
Garage door inspections
Thorough inspections are everything to us. We closely analyze every aspect of the door to see if there is anything wrong if it. The rollers, panels, cables or even springs may malfunction at any point, so we check and them look for any other issues that can be spotted before they fail to work anymore.
When our team comes to inspect garage doors, be they residential or commercial, what they have seen time and time again is that the movement of the garage door can be quite uneven. Now, this unevenness can be small enough that it won't pose a problem at that moment when it comes to opening or closing the door, but in time this issue could become worse and worse.
Spring issues are usually the cause of this uneven movement. Torsion spring tension needs to be analyzed by a professional for repair. We do not advise you to try and replace, move or change the torsion spring on your own as that might lead to some form of injury.
Uneven movement is also due to track issues. The tracks allow the garage door to move up and down in order to facilitate access inside. Now, if the tracks are damaged in any way, the door will have difficulties moving, no matter its system. The repair costs are moderate, and our handiwork is the best on the market.
Diagnosing and fixing garage doors in Clayton, North Carolina
This is by far the biggest and most common service that we offer. When we speak of garage door repair, it entails a wide range of issues, but the most troublesome one is why your garage door won't open or close anymore, leaving you trapped, quite literally. The most common problems that we as a company  encounter center on wheel track obstruction. Wheel track obstruction happens when there are debris on the wheel tracks which will prevent the wheel from moving entirely from side to another. If there are no debris there, the track may be compromised by bumps and dents which also obstruct the wheel.
Another common problem our garage door repair specialists encounter is that of sensor obstruction. Most garage doors have a sensor to detect when your car enters or exits the garage. If the base of the track where the sensors are get obstructed in some way, then your garage door will fail to work as it should. Check the sensors and see if there are any apparent obstructions that you can remove. If there are none, call us and a specialist will be right over to check things out for you!
Installing new garage doors
Getting a new garage door is quite a personal process. You have to make sure that you choose a style that fits with the rest of your house or business, to buy or order the right size measurements for your door, and also select a material that meets your needs, both aesthetically and when it comes to security.
It is not recommended that you go and install the garage door on your own. It is almost impossible unless you yourself work as a technician and know what the steps are. What we offer when it comes to garage door installations is a team of technicians that will communicate throughout the process, that know how to install a door in order for it to be secure, and that go the extra mile to ensure that you get the best service. We, as service providers, would like you to know that you can count on us and ask for our services again after the installation process is complete, as we also offer maintenance and repair services if you require further help in the future.
Garage Door Maintenance
Apart from installation, garage doors need to be maintained in order to keep functioning over time. Some of the things that can break or stop working correctly are the screws, bolts, door springs, the opener, and the sensor. Another critical part of maintenance is insulation. For example, if you have a door made out of wood, you will need to have it insulated in order to maintain temperature levels from outside the house to inside the house and also create a regular temperature level for the wood. Steel seals are also an option when it comes to garage door maintenance. Their role is to help the wood not crack during the winter months.
Steel doors are not as sensitive to weather elements but they can still be affected by dents or small cracks depending on how long they have been installed, and maybe by small collisions with objects.
Glass door maintenance is also something that you should keep in mind. The reason here is that glass can crack or break and installing other glass panels is best done by a professional.
We have professionals who know what to look for when installing steel seals, when taking care of your wood door, and even when it comes to removing or replacing glass panels.
Garage Door Openers
Trying to create the right balance between security and aesthetic is something that also applies to garage door openers. They should be simple, discreet and functional in order to allow for easy access both for the user and for the technician in case of a malfunction. There are multiple opener systems available.
There is the classic system which employs an access remote. There are also thumb scanning openers and even voice recognition options available. Opting for newer systems will make it harder for traditional burglars to get inside your garage and then maybe into your home.
Here at Garage Door Repair in Clayton North Carolina, we will offer you the expertise that you need in order to decide what garage door opener works for you.  Our professional team will work with you and show you the options that you can choose from in order to get the best door opener for your garage door.