How can you find the best new Garage Door Installation for your home? There's many options so it can seem tough to pick the right one. Selecting the right Garage Door Installation is important to make sure you get the maximum amount of convenience, functionality, and aesthetics.
What to Look for in Garage Door Installations
If you're in the market for a new Garage Door Installation here are some of the most important factors to take up:
1. Material
Our company can repair garage doors made from a wide range of materials. It's important to know some of the main materials that are available. They include the following options:
a. Steel
This material is much stronger/secure than other options like aluminum, fiberglass, and wood. This is greatly due to new tech that adds strong coatings and embossing metals with wood-grain patterns. This allows you to get the look and feel of wood but with easier maintenance. There's many garage door designs available including horizontal and ribbed.
Steel garage doors are a great option since they won't war, crack, or shatter as a result of weather. They also won't rust and need fewer repainting compared to wood doors. That's due to the galvanized steel. The main drawbacks of steel doors is they dent and can be tough to repair. That said, our company can handle any repairs you'd need for your steel garage door.
b. Aluminum/Fiberglass
These are two popular materials used to construct garage doors. In the case of a fiberglass door it's actually a combination since the frame is made of aluminum. Both materials are lightweight so if you don't need an ultra-sturdy door then it's a good option. Fiberglass doors also let light pass through and can resist salt air. So if your home is near the beach or in a low-light area a fiberglass door is a good option.
There are some drawbacks of fiberglass/aluminum doors to consider. For example, it breaks easily in cold weather, is a bad insulator and yellows with age. However, if these aren't major issues then you should consider fiberglass garage doors. Our company can also do big and small repairs on fiberglass/aluminum garage doors that include outstanding workmanship, quality parts, and a great warranty.
Aluminum garage doors are another common type of garage door. These doors are very lightweight, won't rust, and are affordable. The main drawback of this material is it dents easily.
c. Wood
This is another common material for garage doors. The main benefits of this type of door is it provides a natural look, is easy to customize, and is more affordable than other materials. However, a major drawback is it requires refinishing every few years. That's because it can warp/crack as the wood expands and contracts due to its environment. 

2. Performance
More specifically, how do you want the Garage Door Installation to perform? This should have a big effect on the type of door you pick. At Lion Garage Doors we can help your unit to keep providing the performance you want and deserve. However, it all starts with picking the right garage door based on the performance you're seeking. For example, if you want it to survive extreme weather or the garage to function as a room/workshop you should consider an insulated door. It will help to keep you warm in winter and cool in the summer. Garage Door Repair Raleigh NC
3. Tilt/Roll-Up
These are two other common types of garage doors you can pick from. A tilt-up wood door is the garage door that's easiest to build and most affordable. The garage doors are usually constructed from softwoods like spruce or fir. This type of garage door is very strong, stable, and low-cost.
The roll-up style is another common type of wood garage door. The two main types are panel or flush styles. These doors can cost up to $2,000 to build based on factors like the material and style used. We can also repair this type of garage door so you won't have to worry about the unit's maintenance or repairs.
Lion Garage Doors offers 24/7 emergency repairs. This service offers many key benefits for homeowners and renters including the following ones:
1. Safety
When your Garage Door Installation only rises/drops halfway it can be a safety and security issue for your home. In that case it's critical to get the unit fixed as soon as possible. This is why our company provides 24/7 service. We realize it's important in that case to get the unit fixed quickly and effectively. This will help to protect your vehicle, garage, and home. Even if you have homeowner's insurance we know it's important to protect your investments as well as possible. That's one of the main reasons we offer emergency repairs for homeowners.
2. Satisfaction
Lion Garage Door Installations want sot provide 100% customer satisfaction. This includes all kinds of repairs that we do whether they're big or small. It's the reason why we offer emergency repairs for Garage Door Installations. You can get the same level of customer service whether the repair you need is a standard or emergency one. We want to have happy customers and one way to do that is by offering emergency repairs. Satisfied clients is how we built trust with our customer base.
3. Convenience
Your Garage Door Installation can need repairs any time of the day or night. We take around-the-clock emergency calls. This is critical because your garage door can be damaged any time you operate it. Other companies only do repairs during a standard 9-to-5 timeframe. However, our company is different because we know it's important to keep your garage door up and running during all hours of the day. That's why we offer 24/7 repair service.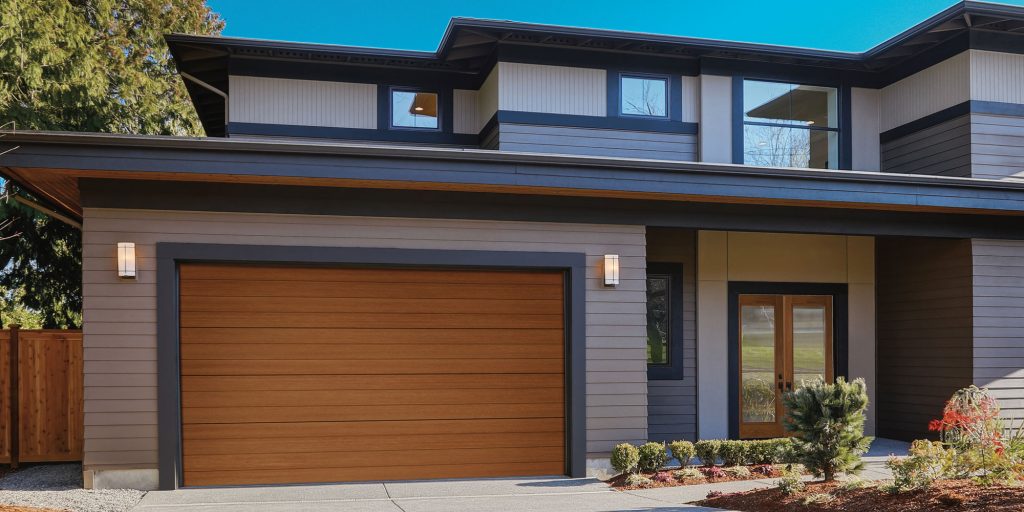 4. Pricing
You might assume that we charge extra for repairs done during evenings and weekends since it's outside the standard 9-to-5 hours of many garage door companies. We don't! In fact, we charge the same rates whether we fix your garage door in the morning, afternoon, or evening. It's one of the main ways we offer extra value to our customers.